Abstract: Santa Clause must store various presents for children, and this year a spotlight of his collections is the intelligent electric scooter Airwheel Z3. As a new product released by Airwheel Technology, it has many merits which will be introduced in the following contents. Little boys and girls try to do better and be in the Nice List not the Naughty List and then they will own Z3, the best gift this year.
Here are some advantages of Z3 listed for kids.
Comfortable riding posture
Kids can stand on the pedals of Z3 2 wheels scooter with feet heading on the front. The foldable design of pedals allows the riders to have enough standing space for feet. When they are ready to ride the electric scooter, put the pedals down and enjoy the comfortable standing posture. After that, they need to adjust the operating rod to the height that is suitable for them according to their statures.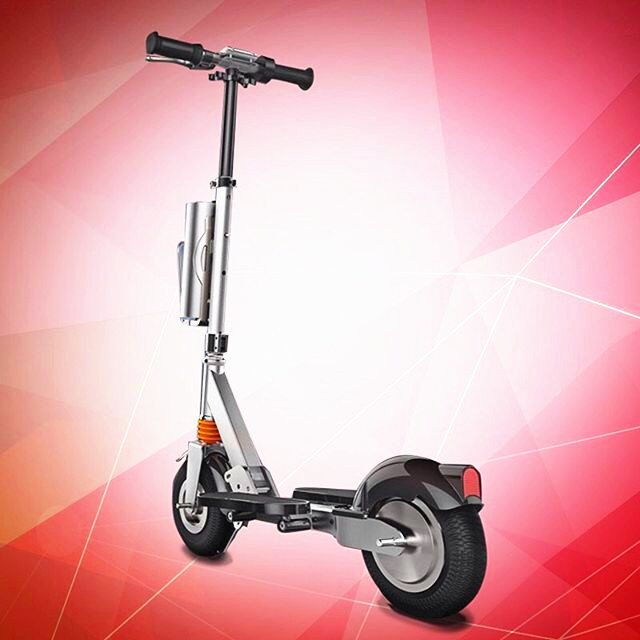 Light, portable and stable
For kids, the vehicle they take must be light, portable and stable. If not, parents won't allow them to ride it by themselves. 11.6 kg's weight makes Z3 not be difficult to put in the trunk. Even the kids can do it. Then let's have a look at the figure of Z3. To our surprise, Airwheel Z3 electric self-balancing scooter looks like a street dancer dancing Poppin since it can be folded in some parts. When you want to carry it, put the pedals up, fold the operating rod and bend the connection part between the front wheel and the pedals. Besides, the senior aviation aluminum alloy material makes Z3 more stable.
Smart, intelligent and fashionable
A good scooter without modern technologies will not attract people's attention, especially kids'. Z3 intelligent electric scooter won't disappoint you that it is installed a sensing system and independently develops the riding APP. Through mobile phone, kids can clearly see the current speed, total miles, left battery and the tracks of riding. Kids must want to have such a wonderful gift from Santa Clause. Hurry up to be in the Nice List.