Abstract: Apparently the Christmas gift for boyfriend is rather vital since a thoughtful gift can strengthen the bond between each other. The reference ideas below from Airwheel electric drift hoverboard are useful for you to spark inspiration when choosing the gift.
Christmas gifts can make an emphatic statement on how much you know and understand the needs and interests of person receiving your gift. Thus, it's obvious that Christmas presents for your boyfriend will also convey how well you know him, his requirements as well as his taste. Agreed, it is a daunting task to buy that perfect Christmas gift for your boyfriend, as men are usually very difficult to shop for, especially with their preferences changing every now and then. If you are tired of scratching your mind over the best gift for him, it is the time to stop thinking and start reading. We have listed the top Christmas gifts from Airwheel electric scooters ideas for a boyfriend, from which you can take your pick.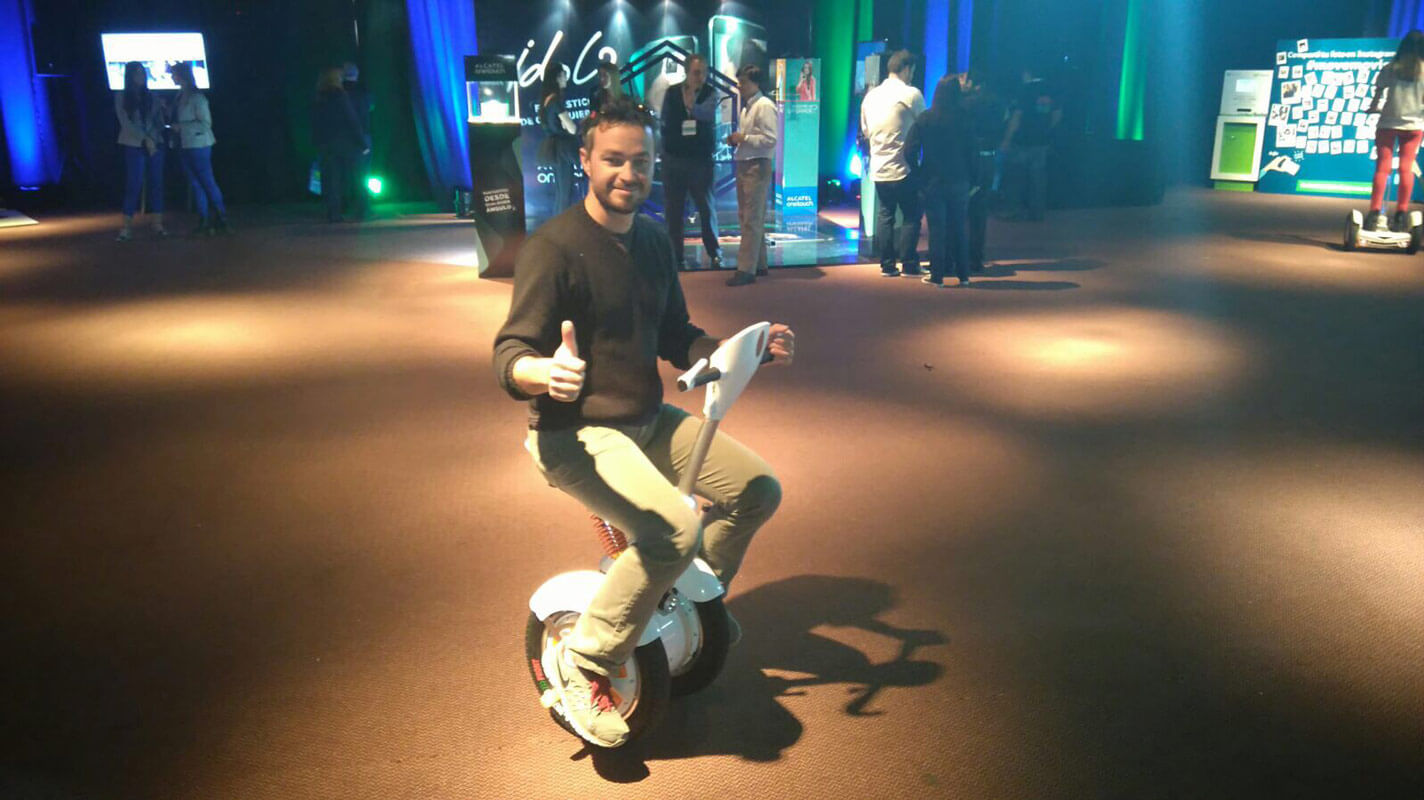 If your boyfriend is very fond of extreme sports, then M3 and X8 can please him. M3, a motorized skateboard rolls on a set of sturdy tires with DIY decals on the board. It's easy for you to make a special decal for him on condition that he is going to like it. Moreover, it is paired with a remote control, providing a variable speed when he operates the button on it. Since most boys are good at skateboarding, this M3 will add more fun than he played a conventional one before. In regard to X8, this electric unicycle is a little bit challenging to rein it. Due to one wheel X8 spins on, the balance on the vehicle is far crucial. That can evoke his desire to conquer X8. Spinning on single wheel is a proud thing for him.
If the boyfriend is not an adventure-seeker, but he's still curious about new electronic products. You can take A3 and S5 into account. Both two-wheeled electric scooters with two wheels improve the balance and stability. A3 self-balancing air board comes with a leather cushion seat and two handlebars, supporting sitting-pose riding. However, S5 only has handlebars supporting standing-pose riding. If he's a little lazy, A3 is much better.
That's all the humble ideas about Christmas gifts for a boyfriend. Wish you have a great yet romantic Christmas with him.